A new garage door can be a complete refresh. Updating your garage door can improve the look and functionality of your home.
If your garage door is in great working condition, a new paint could give it the boost it needs.
Return on investment when replacing an old, warped, paint pealing door is typically close to 100% and will stand the test of time. A renovation worth doing even if you are not planning on moving in the next five years.
Check out the difference online before taking the plunge.
Amarr Door Design is a fantastic and super easy process.
Before:
After: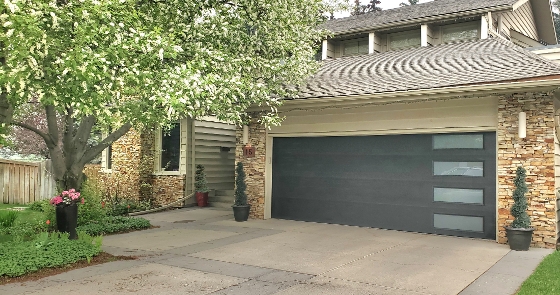 Using Door Designer to pick: